#Ladybosses in Food-for-Change Businesses
March 1, 2018 @ 7:00 pm

-

9:00 pm
Join SEA Los Angeles to hear from three amazing social entrepreneurs at the seed, launch, and scale stages of their social businesses. Food is more than just fuel for our body- it can also be fuel to change the world! Learn about these three fabulous changemakers and their journeys in founding social enterprises that use food to build peace, end student hunger, and save the environment. Tahini snacks from Sesamaise Tahini will be provided and our wonderful hosts Indie Brewing will be offering discounts on some of their most popular beers.
About our Panelists:
Cecilia (Ceci) Sibony is a peace activist, facilitator, innovator and social entrepreneur. As a relentless challenger of the status quo, she is pioneering the intersection of peacebuilding and entrepreneurship with Sesamaise Tahini, using food's universal ability to build bridges and financial interests to connect people and build expanding-the-pie solutions to complex social problems. For each bite you take of Sesamaise Tahini, you help power a more peaceful future for Israeli and Palestinian families.
Support Sesamaise Tahini's crowdfunding cmapaign!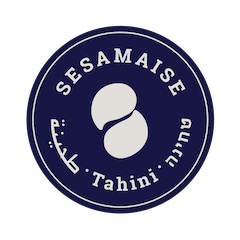 Ren Ostry is the director and owner of Trashfish. Ostry brings to Trashfish a prominent industry following thanks to years of experience in sustainable food practices and seafood distribution across the US. She's been featured in L.A. Weekly, Vice, and was recently nominated for 2018 Forbes 30 Under 30 in Food & Wine. Ostry is committed to a triple bottom line approach in sustainability, making sure people and the environment are never left out of the economic equation.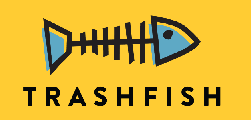 Rachel Sumekh is the Founder & CEO of Swipe Out Hunger, a national organization focused on ending college student hunger which has grown onto 37 universities, serving 1.4 million meals. In 2017, their work influenced policy when trailblazing legislation modeled after their program was adopted by the State of California and received $7.5 million in funding. Her innovative work has been recognized by The Obama White House, The New York Times and landed her on Forbes' 30 Under 30 list. Rachel serves on the board of L.A. Kitchen and is often spotted jogging Echo Park Lake.

About our Host:Indie brewing company is a small microbrewery just east of downtown LA in Boyle Heights. Opened in 2015, Indie brews world class beers while supporting independent individuals in music, food, and art.